From Hotel
The Fitzpatrick Grand Central provides a range of options for your upcoming meetings or special events, extending beyond comfortable sleeping rooms. Our private meeting space can host up to 14 individuals in a pre-arranged boardroom setup. Furthermore, we offer the convenience of French doors that lead to the Wheeltapper outdoor Patio, creating an ideal setting for outdoor breaks and lunches. As day turns to evening, the patio transforms into an excellent venue for social gatherings, accommodating 20 or more guests for a delightful cocktail reception.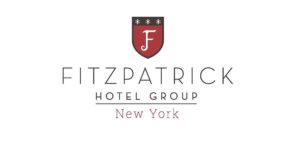 KIE Rates 2024
$179 / Jan 1 – Mar 15
$319 / Mar 16 – June 30
$269 / Jul 1 – Aug 31
$399 / Sep 1 – Dec 31
Click here for frequently asked questions about the hotel
Please note that the information is subject to change without notice.
KIE Preferred Hotel Inquiry Form